BDC News
Michelin-star chef Vikas Khanna, whose debut film as a director "The Last Color" was in contention for an Oscar nomination at the last Academy Awards, has taken a break from both culinary and film-making duties to turn focus on social service. He started "Feed India" to help migrant workers and poor in India
Indians are living in the world have their hearts on their home country regardless of were they are born and raised. Do not think that they are far away from their mother land. Also don't think that they can't do much for it. If their land needs they can give their last drop of blood to save the country from evil eyes.
So as says 'where is will, there is a way' What a great example Chef Vikas Khanna has set. I am a witness of your love, patience and huge heart. Since last 4 month you are stand like a rock with hunger during this pandemic. With the people of our country who are fighting with hunger.
An initiative that started with one of the unsolicited email became a huge. As Chef Vikas wrote on his Instagram and other social media. "By On July 10th, 2020,
#FeedIndia Completes 100 Days. Our timelines & milestones. 20 Million+ Meals, 200,000Slippers, 2.5 Million Sanitary Pads 100,000 Masks
28,000 PPE Kits Thank you all for helping us Serve India."
What is the best way to make them happy?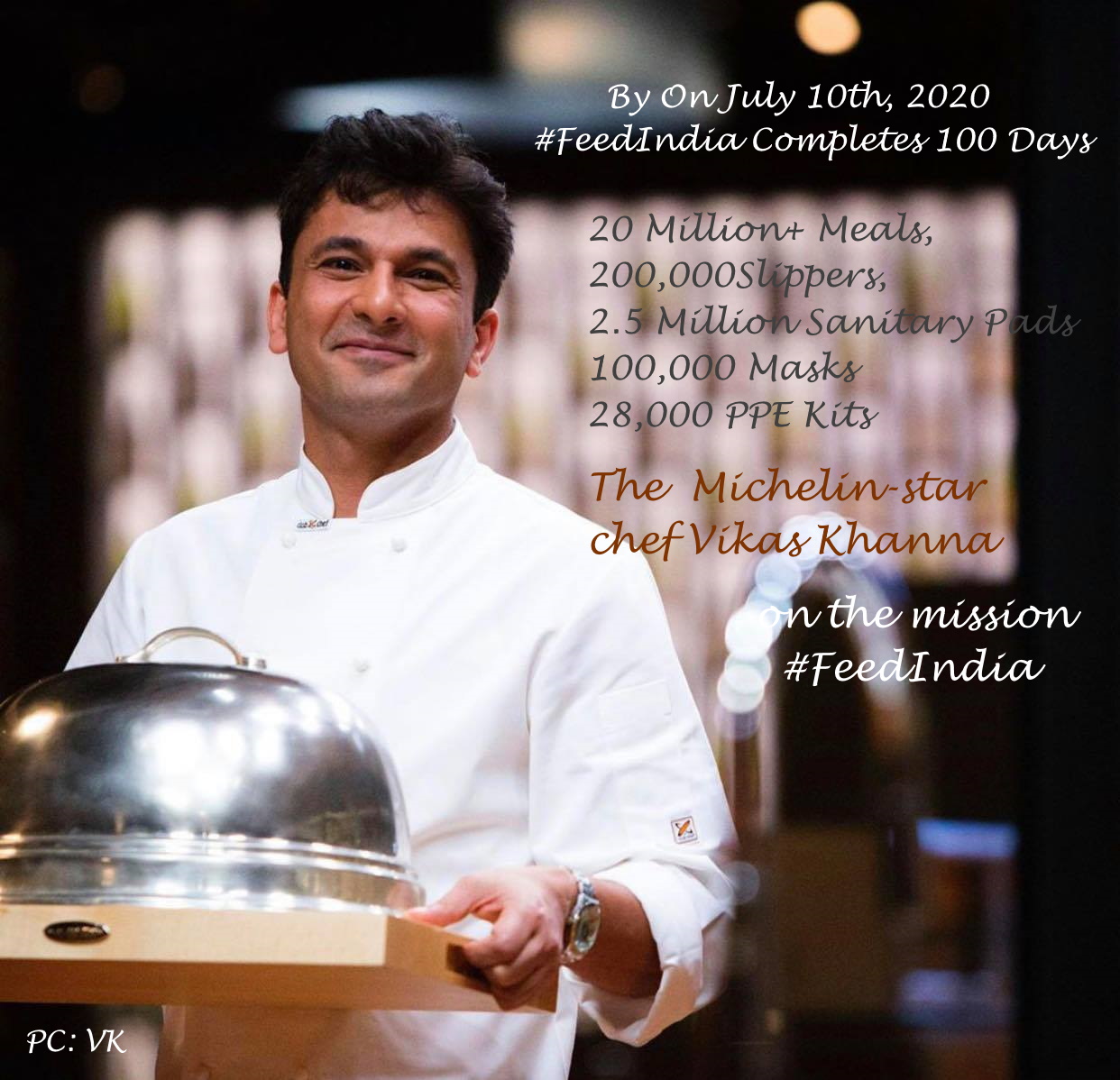 --IANS
sms\rm
(This story has not been edited by BDC staff and is auto-generated from a syndicated feed from IANS.)
Writers are welcome to submit their articles for publication. Please contact us through Contact Us in the Menue