By Muhammad Tariq Ghazi
Dalits lost India 2019 battle.
Elections-2019 have polarised Hindu society which is viewed and understood as a monolith by The Parivar, though not necessarily by historian or sociologist, or Waman Meshram.
Since Independence political power in India has been gradually devolving from high castes to low castes. In the beginning Brahmins ruled the country. Jawaharlal Nehru, Rajendra Prasad, Lal Bahadur Shastri, Indira Gandhi, Morarji Desai, H N Bahuguna, N D Tiwari, P V Narasimha Rao et al. In later years power was grabbed by Khatris (Kshatriyas): V P Singh, Chandrashekhar, I K Gujral, etc.
In 2014, Vaishyas, third segment of Hindu high castes from top, staged a revolt against Brahmin-Khatri control. But instead of putting a man from their caste, they resolved to rule by proxy. Corporate tycoons of Gujarat opted for a local Modh-Ghanchi-Teli (oil-presser) Narendra Modi as their loyal camp-follower to give them a free hand to run the Indian economy the way they wished. The greatest contribution of Modi is to show door of ignominy to BJP's stalwart Brahmins: L K Advani, Murli Mabohar Joshi, Yashwant Sinha, etc.
And there is the catch. Modi comes from an OBC (other backward classes) caste. He is chosen to keep Dalits in good humor, while keeping reins in the hands of the third high-caste, and also the Brahmins through the RSS. This strategy was evolved to fight a concerted effort to claim political supremacy by Shudras and the castes lying even lower than those in Manu-defined system. Yadavs, Lingayats and Kurmis were already in ascendance in Uttar Pradesh, Bihar, Karnataka, Andhra Pradesh, etc. However, the real problem became the followers of Kanshi Ram who were left to play second fiddle. They claim to be original inhabitants of India, thus laying claim to rule the country.
Yadavs under Mulayam Singh, Lallu Prasad, and lowliest of the low Mayawati, from the cobbler sect, had made inroads into national polity in spite of hurdles and hardship; firebrand Dalit-Mulnivasi, Bahujan activists under Waman Meshram and Dr Indu Choudhary are throwing challenge to high-castes Indians, especially the Brahmins. Dalits who form the actual majority have eyes set on political power. Actual battle accentuated by the recent elections is by superior castes to stop Dalits from reclaiming the Singhasan since the assassination of the last Maurya king Brihadnatha in about 184 BC.
A quick appraisal of the post-election statements of those who matter opens a window on the direction that the so-called Hindu society is likely to move on.
Waman Meshram of BAMCF, who had already lodged a case in the Supreme Court against alleged tampering of EVMs in 2014, has announced a Bharat Bundh immediately after the results were public.
Mayawati of the BSP in her first post-polls press conference was restrained but firm in declaring that the Bahujans will "not sit quietly" and that a campaign is on the cards. She has not spelled out the strategy, but resolve was writ large on her face.
Professor Yogendra Yadav, a soft-spoken political scientist-social activist brushed aside allegations of EVM tampering, but was brutally blunt in declaring death of the Congress, in calling for dumping all failed leaders across the spectrum, and in repeatedly demanding for a "new young leadership to emerge as the national alternative" to the BJP.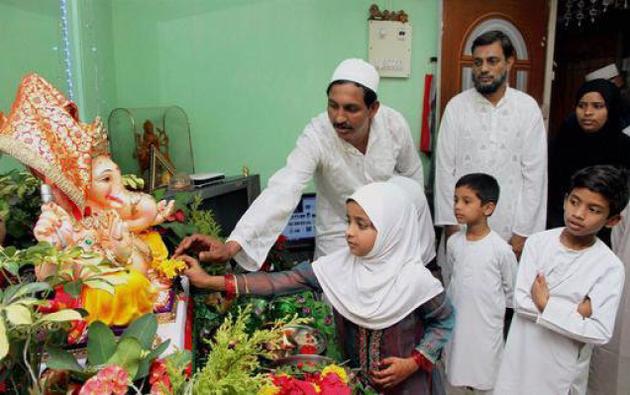 A close analysis of all three assessments and declarations shows that in spite of apparent difference, all three are saying the same thing in words and style that is their individual hallmark. In short, the Dalit-Mulnivasi maha-struggle for power is brewing today.
Congressmen will obviously reject Yogendra Yadav's analysis about their party because they do not have anywhere else to go. That dilemma confirms that a national alternative does not exist.
A big question is if the Dalit-Mulnivasi-Federate can provide that national alternative. Devotion to the so-called Hindutva of Modi and many more "Dalits" like him who are lured away by the Brahmin-operated RSS, places a hurdle in Mulnivasi path. Like Muslims, Dalits-Mulnivasis are a fractured segment of society. But a revolution never travels on a smooth path. India is a country of the youth. That is the silver lining in the darkest of the clouds, Of the 1.2 billion Indians more than 50 percent are below the age of 25 and more than 65 percent are below the age of 35. As against those who are drawn by xenophobia and hate-speech, India's future rests with the vast majority of those between 25-35 age groups. This segment of the society is intelligent and articulate. To name a few who likely represent Indian soul are Kanhaiya Kumar, Shah Faesal, Suryakant Waghmore, Shehla Rasheed, Atishi Marlena , Kawalpreet Kaur, Fahad Ahmad, Syamantakshobhan Basu, Roase Mumtaz, Anupama T V, Wajiha Haider, Dipsita Dhar, Shahnawaz Shaikh, Milind Deora, Sachin Pilot, Supriya Sule. These are the names I found on the internet. In the field there are millions like them.
I have not included Rahul Gandhi, Akhilesh Yadav. Tejaswi Yadav in this list because their leadership is not "earned", like say, Abul Kalam Azad, Rafi Ahmad Kidwai, or Lal Bahadur Shastri. The Yadav duo does not have national appeal or status, and are likely to plunge their ancestral regional parties to the fate the Congress has met due to the dynastic-ism of Indira-Sonia duo. True that son of a great man could be equally great, but more often they are not – at least a few generations down the road. Ashoka was a great emperor. His successor did not come to his grandfather's shoulders.
Where do Muslim Indians stand in India's Battle Royale?
Jingoism is a deadly poison for them. That generates fear among the "majority" community and helps the RSS-BJP to polarise them on fake slogans like "Russians are Coming".
The late Syed Shahabuddin used relatively harsh language in his Muslim India editorials. Once I urged him to tone down his critique. He did not agree. What could he achieve in spite of his unquestionable sincerity as a Muslim and as an Indian?
Since Independence, Muslims must admit, they had been mislead by the governing classes of all hues and shades into the position of beggars – Give Us Urdu, Give Us AMU, Give Us Naukriyan, Give Us Personal Law, Give Us Representation in Legislatures.
What they have received during the last 72 years need not elaboration.
These demands systematically deprived Muslims of their grit as respectable members of a democracy on one hand and, on the other hand, alienated them from issues of national concern. They are absent from every major issues of national importance. They did not stand up for the rights of the Dalits, Bahujans, Lingayats, for linguistic minorities, even for the Brahmins where they are victims of sorts. They behave as a self-centered community. Unfortunately that is their legacy since pre-Independence times.
Muslims as a community may recall that from day one of their 1400-year history their lesson has been to be The Givers, acting as the Upper Hand that donates rather than the Lower Hand that begs and remains at the receiving end. The Rasool-Allah told his Ummah that "The Giving Hand Is Always The Upper Hand" (Nisai, Ibn Hibban, Dar Qutni)
Present times are demanding drastic, revolutionary change. Like the whole of India, Muslims of India have no other choice.