BDC News
New Delhi, Feb 26
Hyderabad-based Chapay Anand from the bar Zero 40, Hyderabad was named as the winner of the American Whiskey Legacy Cocktail Challenge 2020 in an enthralling and nail-biting finale.
Held at the Delhi's The Playground Bar at JW Marriott, Aerocity, Anand's recipes won against cocktails of seven other finalists. Mumbai's Om Chauhan from Aer, Four Seasons and the only female mixologist in the finale, Arati Mersey from Byg Brewski, Bengaluru were adjudged the first and second runner up of the championship, respectively.
The fourth edition of the challenge saw participation of over 250 mixologists from the best outlets and bars across the country and out of which eight of the topmost wizards were shortlisted for the grand finale. Their creations were judged by a set of three juries consisting of industry experts including Yangdup Lama, one of India's finest and well-known mixologists; Gautam Bhimani, commentator, author and spirits connoisseur and Vikram Achanta, CEO and co-founder of the popular portal Tulleeho.
Chapay exhibited great craftsmanship to present his signature cocktails and stole the show with his creations "The Dark Soul" and "The Chanting Jack", the monikers of his cocktails derived from the expeditions he goes on to. He wanted his cocktail ingredients to be sustainable with zero waste. Though it was initially a challenge, after several trials he succeeded in making a balanced and tasty cocktail.
"I am on the top of the world today. I am elated that hard work paid off. I would like to dedicate my award to all my co-contestants. I worked in a beer brewery so I decided to use that and mix them in my cocktail in the form of the stout syrup in my cocktail. The idea was none of the ingredients should go waste as I completely understand the importance of food. I am a biker as well and I often go on treks and rides. We have got stuck in many such places, where there is limited or no food available and our prayers only helped us get out safe from such places," said an overwhelmed Anand.
As part of the grand prize for the competition, he will now go on an all-expense-paid guided tour to the iconic Jack Daniel Distillery in Lynchburg, Tennessee, and the Woodford Reserve Distillery in Versailles, Kentucky, US to learn the nuance and craft of whiskey making.
The annual Brown-Forman American Whiskey Legacy Cocktail Challenge, now in its fourth year, asked mixologists from across India to create signature cocktail recipes with some of the most well-known American Whiskies – Jack Daniel's Old No. 7, Woodford Reserve, Gentleman Jack and Jack Daniel's Single Barrel.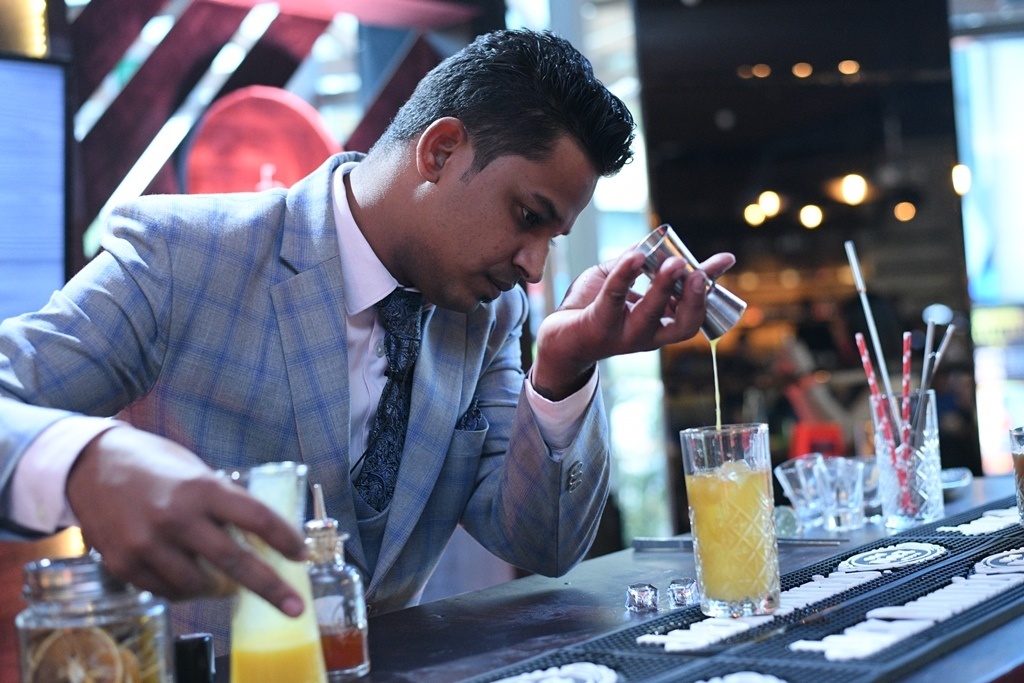 --IANS
sms\rm
(This story has not been edited by BDC staff and is auto-generated from a syndicated feed from IANS.)
Writers are welcome to submit their articles for publication. Please contact us through Contact Us in the Menue